I was invited to present iMorphia at the Festival of Fools event on April 1st 2017, hosted by the Nottingham Dilettante Society and the theatre group NonSuch.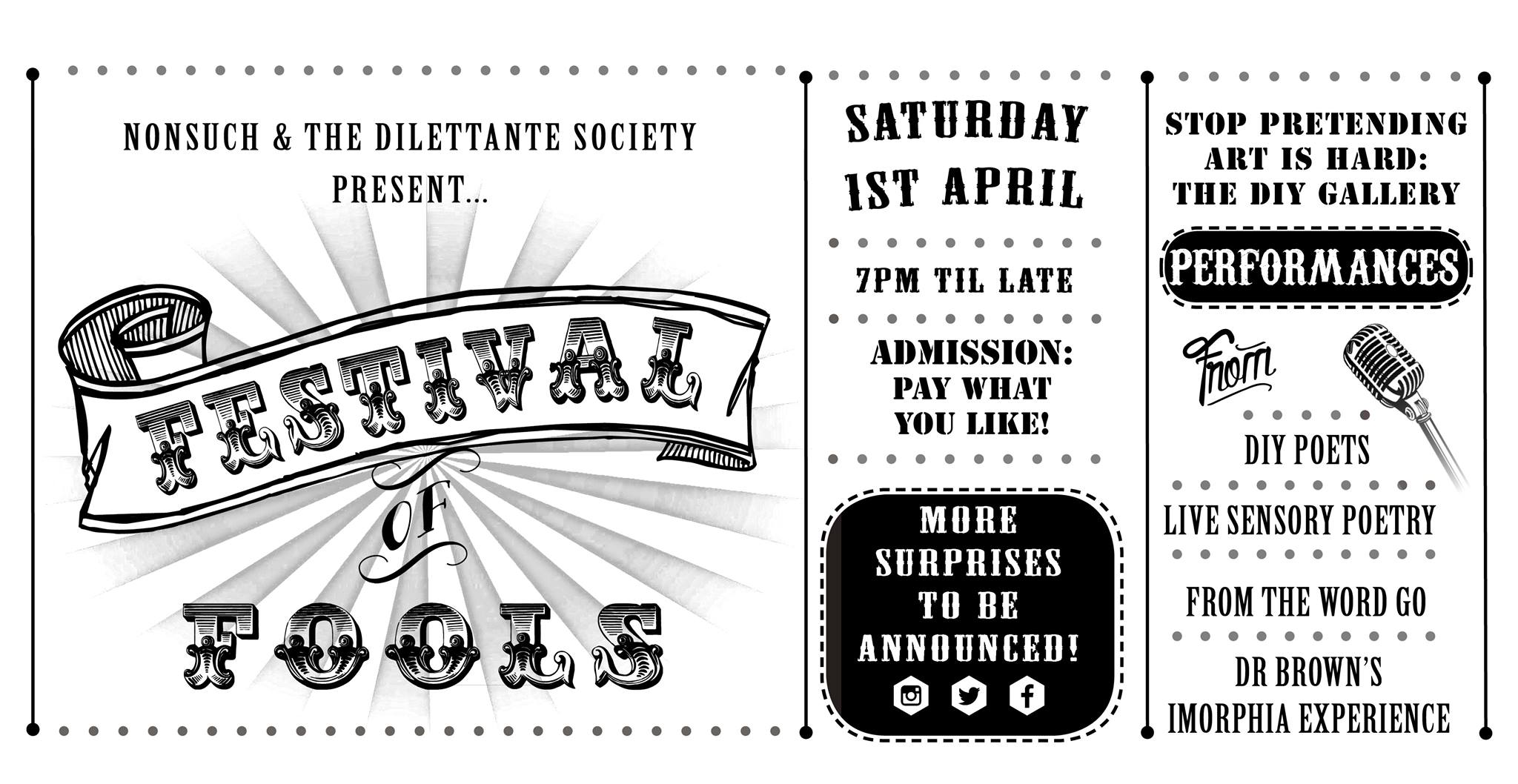 This was a great opportunity to create a range of alternative foolish characters and update iMorphia so people could choose a character to inhabit, or be given one at random.
Around twenty visitors experienced iMorphia, changing gender and body type, going anime or naked with body tattoos, play acting, dancing, laughing and having fun being foolish.
Visitors don a white boiler suit, wear video glasses and facing the projector and body tracking Kinect, a virtual character is projected onto their body.
"I'd describe the iMorphia experience as fantastically discombobulating."
(Sophie Gargett, Dilettante Society)
Visitors inhabiting  a range of projected virtual characters are shown in the video below.