I have been reading a very in-depth study of The Uncanny  by Nicholas Royle (reviewed here) and the fascinating Freudian Robot by Lydia H. Liu, exploring relationships between Lacan, Claude Shannon, Cybernetics and The Uncanny.
In January I interviewed the intermedial perfomer Jo Scott who recently completed a practice based Phd at Central and also met with her supervisor Robin Nelson, publisher of the incredibly useful and informative Practice as Research in the Arts.
During the interview we discussed many aspects of practise as research, praxis, performance as research and research as performance, negotiating live performance, impro/comprovisation, and the use of technology as a performative medium.
We also talked about influences and other intermedial artists including Forced Entertainment, Laurie Anderson, artist Gary Hill and theatre company 1927.
One of the points both Jo and Robin made with regard to PaR was that rather than thinking or theorising,  one uses practise as a method for working through a problem. This notion struck a chord with my own struggles with where to go next with iMorphia. Rather than trying to analyse the research  to date and deduce a future direction,  it now feels more appropriate that I should practise my way forward.
The recorded interview has been transcribed will serve as a basis for informing the next phase of the practise based research.
Shana Moulton
Last night I witnessed the second performance by New York performer Shana Moulton at Primary in Nottingham who uses projections and live performance as a means of evoking and expressing her alter ego Clair.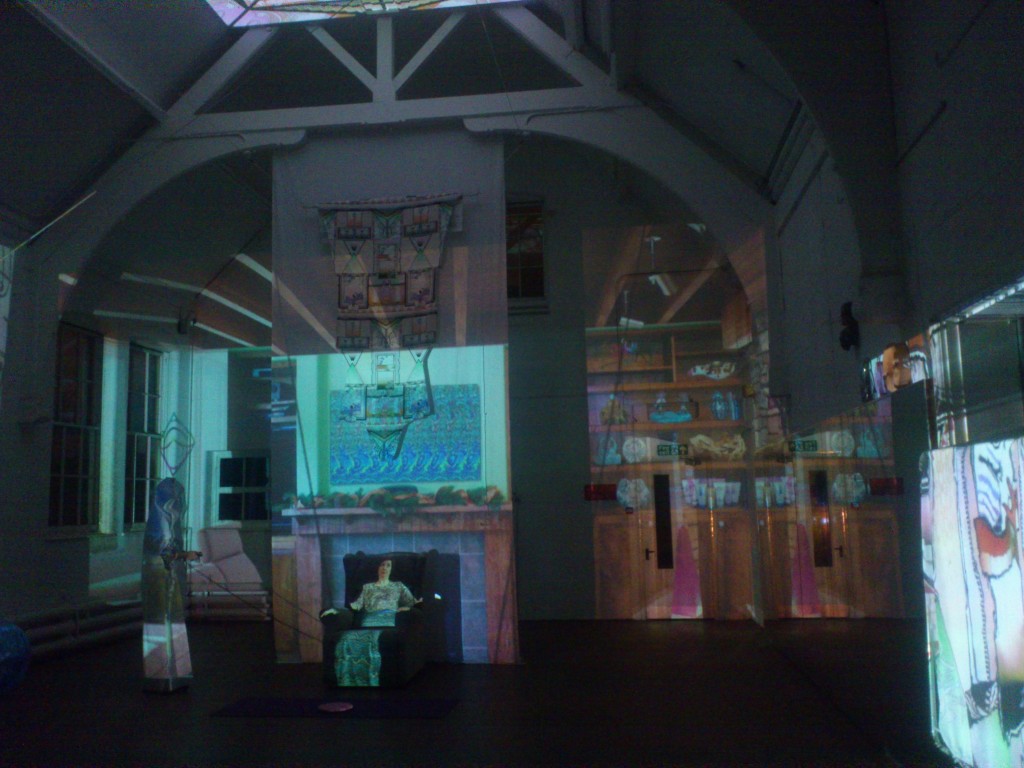 The image above illustrates how Shana uses projections to create a virtual set in which she performs. Her alter ego is projected onto the electrically operated armchair, which when set to lift by Shana operating a remote control, her alter ego projection rises and floats upwards and escapes through the projected stained glass ceiling.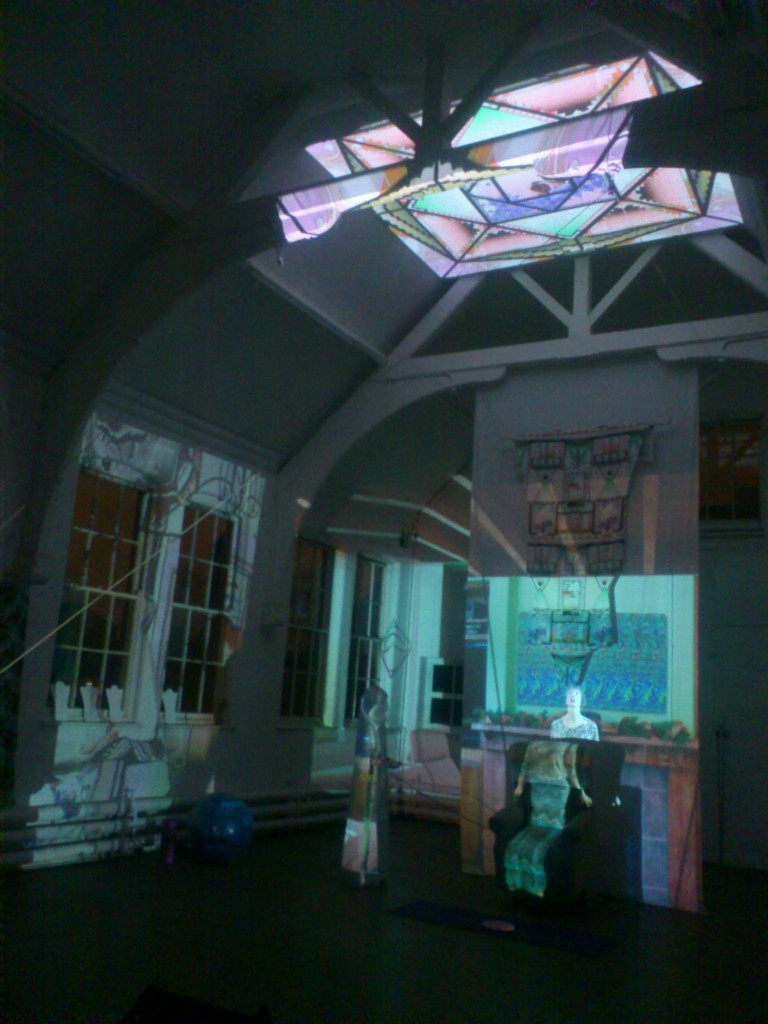 Shana Moulton's performative work successfully utilises  video projections to create engaging surreal darkly comic intermedial theatrical performances as the video below illustrates.
My New Robot Companion
Anna Dumitriu, director of Unnecessary Research and Alex May exhibit their surreal  and uncanny  Familiar Head at the Nesta Futurefest in March. Their website My New Robot Companion documents a residency in the Department of Computer Science at the University of Hertfordshire.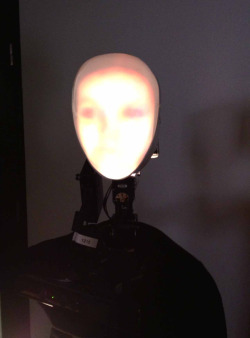 HARR1 – with projected robotic face
There are resonances here – evoking the uncanny through projection, performance, installation and sensing technologies.
Alex has also written a free software tool "Painting with Light" which enable artists to experiment with projection mapping.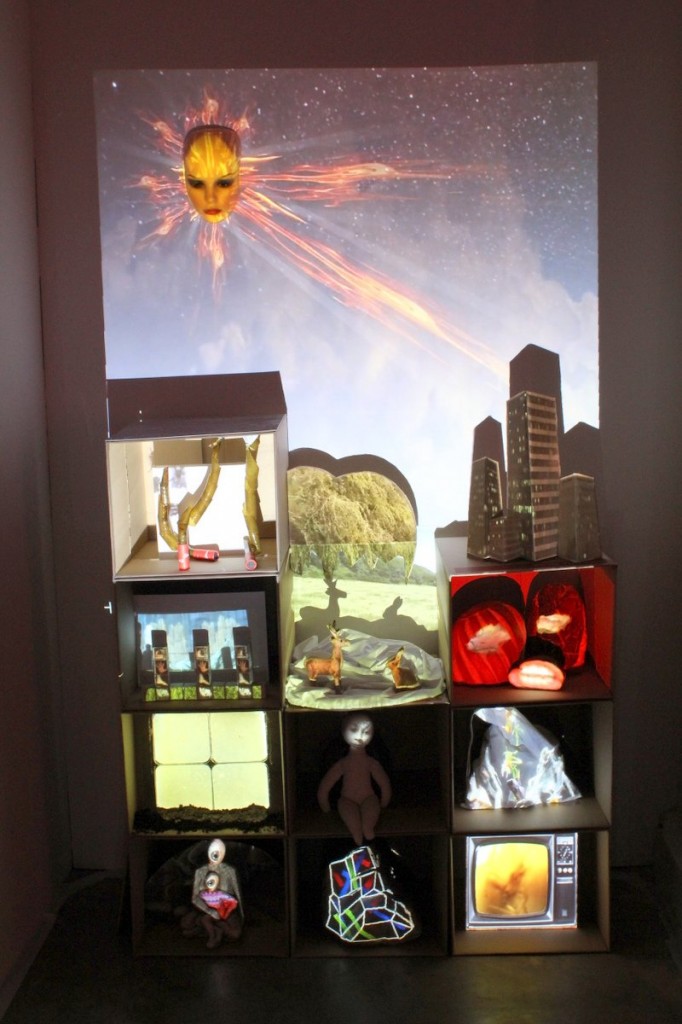 Video sculpture using projection mapping  and Painting with Light software exhibited at Kinetica Art Fair 2014